Teachers have a new media-literacy tool they can use to help high school students steer clear of misinformation.
The free online game, called NewsFeed Defenders, was released Thursday, as mid-term election campaigns heat up. It invites students to pretend that they're moderating an online news-aggregation site called Newsably, and have to figure out what's real news and what's not.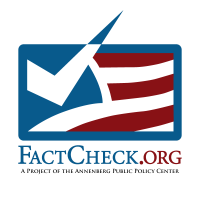 They're under pressure to build readership, while protecting the integrity and reputation of their news operation. To navigate that minefield, students have to figure out which news sources to trust and how to evaluate viral rumors; how to spot bias in stories; and how to verify information and images.
NewsFeed Defenders was created by iCivics, which was founded by retired Supreme Court Justice Sandra Day O'Connor and provides free civics-instruction resources to teachers, and the Annenberg Public Policy Center, which studies Americans' knowledge of politics and media. The game is available on the web, or as an app through iTunes and Google Play. It comes with discussion prompts,classroom activity ideas and mini-lessons.
iCivics has created 20 instructional games for students. It has worked with Annenberg in the past on four earlier civics-related games: "Executive Command," "Branches of Power, "Court Quest," and "Law Craft". iCivics also has created lesson plans for teachers. Annenberg developed FactCheck.org 15 years ago to help voters check the accuracy of online information and politicians' assertions. Another of its projects, Annenberg Classroom, provides a curriculum focused on the teaching of the Constitution for middle and high school students.
While teachers can use NewsFeed Defenders in media literacy instruction with students, its intended audience isn't restricted to students. iCivics and Annenberg created the game to help both adults and young people get savvy about differentiating information from its wily cousins, misinformation, and disinformation.
Players can choose to focus on one of three topics areas in their pretend newsfeeds: health and wellness, sports and entertainment, or student life. As they "work" to curate the news items flowing in from their members, they confront challenges about how to handle them.
How about that viral post about arrests at polling places, for instance? Should they dig more deeply into that to see if it's for real? Which stories should get high visibility, and which ones should take less-prominent spots on their site? How do they figure out whether a "feature story" is really just an advertisement in disguise?
"When our citizens are no longer able to discern the truth in media, we undermine one of the cornerstone institutions of our democracy," iCivics Executive Director Louise Dubé said in a statement.
The new game can play a role in classroom instruction aimed at helping students learn to "question and investigate potentially manipulated content" and use evidence to support their conclusions about what's credible in their own social media feeds, she said.